Detailed Specification
0.6g x 4 bottle box
£10.95

Xiao Jin Wan
Manufacturer : Chengdu Yongkang Pharmaceutical
Packing : 0.6g x 4 bottle box
Pharmaceutical Ingredients : Chinese Herbal
Product Category : Women's Health
Code KS0404
4 box course
£32.95
Code KS4404
Pinyin name : Xiao Jin Wan.

Functions and Indications : For various types of diseases including cancers, such as breast cancer. To remove blood stasis, promote blood circulation and alleviating pain.

About Xiao Jin Wan : A traditional Chinese herbal formula, inhibits proliferation via arresting cell cycle progression at the G2/M phase and promoting apoptosis via activating the mitochondrial-dependent pathway in U-2OS human osteosarcoma cells.

Xiao Jin Wan (XJW) is a well-known traditional Chinese folk-medicine, which is commonly used for the treatment of various types of diseases including cancers. However, the mechanism of the anticancer activity of XJW against U-2OS human osteosarcoma cells, have not yet been reported. In the present study, we investigated the cellular effects of the XJW on the U-2OS human osteosarcoma cell line. Our results showed that XJW induced cell morphological changes, reduced cell viability in a dose- and time-dependent manner and arrested in the G2/M phase of the cell cycle suggesting that XJW inhibited the proliferation of U-2OS cells. Hoechst 33258 staining and Annexin V/propidium iodide double staining exhibited the typical nuclear features of apoptosis and increased the proportion of apoptotic Annexin V-positive cells in a dose-dependent manner, respectively. In addition, XJW treatment caused loss of plasma membrane asymmetry, collapse of mitochondrial membrane potential, activation of caspase-9 and caspase-3, and increase of the ratio of pro-apoptotic Bax to anti-apoptotic Bcl-2. Taken together, the results indicate that the U-2OS cell growth inhibitory activity of XJW was due to cell cycle arrested and mitochondrial-mediated apoptosis, which may partly explain the anticancer activity of Xiao Jin Wan.

Main Ingredients : Synthetic Musk, Cochinchina Momordica Seed,Kusnezoff Monkshood Root (Prepared),Beautiful Sweetgum Resin Resina Liquidambaris,Frankincense Olibanum,Myrrh Myrrha,Trogopterus,Chinese Angelica Root,Earthworm Pheretima.

Character : This product is dark brown pellets, bitter tast.

Usage and Dosage : Oral, take 2g, twice a day. Children half dosage.

Packaging Specifications: 0.6g × 4 bottle box .

Inappropriate : Pregnant women should not use.

Storage : Keep sealed.
Leading Brand Chinese Herbal Medicine
Natural Herbal Remedies for Healthier Life
We Accept
Website www.china-herbal.co.uk
email mail@china-herbal.co.uk
Copyright (C) 2010 Global Health Foods.
All rights reserved
Chinese Herbal Medicine
Chinese Medicine and Herbal Remedies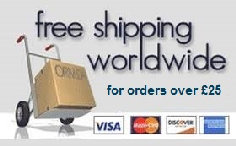 Chinese Herbal Medicine